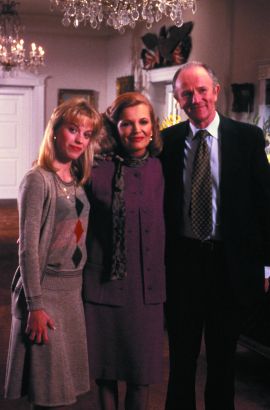 Movie:
The Betty Ford Story
Director:
David Greene
Produced by:
David L. Wolper Productions, Warner Brothers Television
Released By:
–
MPAA Rating:
–
Gena Rowlands won an Emmy for her towering portrayal of former first lady Betty Ford. After surviving breast cancer, the feisty Ford earns the love and admiration of the entire country. This makes it all the harder for her to keep private her biggest personal battle — against alcohol and prescription-drug addiction. Josef Sommer and Nan Woods co-star respectively as Gerald and Susan Ford in this sensitive but candid adaptation of Betty Ford's autobiography The Times of My Life. Made for television, The Betty Ford Story was first telecast on March 3, 1987.