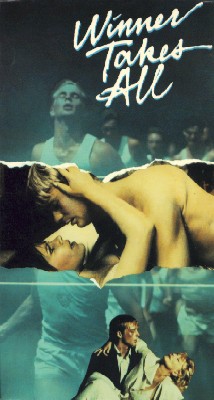 Movie:
The Boy Who Had Everything
Director:
Stephen Wallace
Produced by:
Academy Entertainment, Alfred Road Films, Multi Films
Released By:
–
MPAA Rating:
R
Jason Connery stars as Johnny Kirkland in this slightly uneven teen drama about facing down obstacles at college and at home. When Johnny goes off to the university, he is leaving behind an aloof and alcoholic mother whose recent divorce has further destabilized her emotionally. At school, his frat brothers latch on to the fact that Johnny excelled in his high school at both grades and sports and rather than hope his success will continue, they do everything they can to "bring him down to size." Apparently, their own size is quite small, indeed, barely visible to the naked eye if their loutish behavior is any yardstick. Compounding these problems are Johnny's troubles with his girlfriend Robin — can life get any worse? Most likely not, but how it gets better is the focus in the rest of the film.