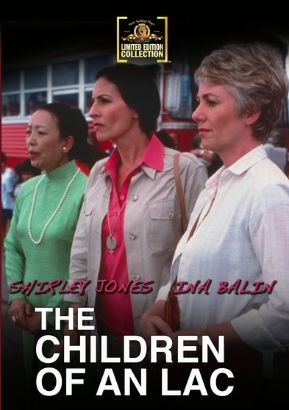 Movie:
The Children of an Lac
Director:
John Llewellyn Moxey
Produced by:
Charles Fries Productions
Released By:
–
MPAA Rating:
–
While Shirley Jones is given top billing in the made-for-TV The Children of An Lac, the film's true star is the late actress Ina Balin–who plays herself in this re-enactment of an episode of conspicuous courage during the Vietnam war. On the eve of the fall of Saigon in 1975, an effort is made to rescue 400 children from the An Lac orphanage. Participating in this near-impossible undertaking are Georgia housewife Betty Tisdale, orphanage head Madama Ngai, and Balin. Alas, this very worthwhile and uplifting production ran a distant second in the ratings when first telecast October 19, 1980. Its competition: The Castaways of Gilligan's Island.