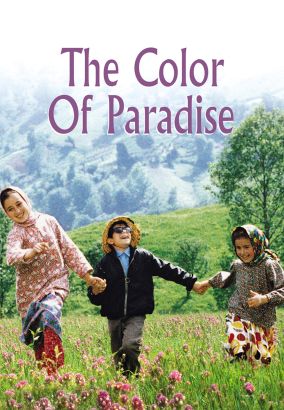 Movie:
The Color of Paradise
Director:
Majid Majidi
Produced by:
Varahonar Co.
Released By:
Sony Pictures Classics
MPAA Rating:
PG
Director Majid Majidi, whose Bacheha-Ye Aseman/Children Of Heaven was the first Iranian film to be nominated for an American Academy Award, returns with another compassionate story of children in need. Mohammad is a student at a special school for blind children in Tehran, when summer break rolls around, Mohammad is the last student to be picked up by his family. His mother is dead, and his father, who earns a meagre wage working in a charcoal producing plant, sometimes considers abandoning the boy. However, father does eventually arrive, and Mohammad spends the summer with his sisters and grandmother at a farm surrounding by dazzling fields of wild flowers. The summer in the country is a joyous experience for Mohammad, until he discovers his father is giving thoughts to re-marrying, and considers his handicapped son to be a stumbling block in his future matrimonial plans.