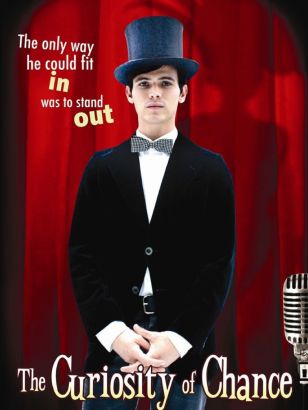 Movie:
The Curiosity of Chance
Director:
Russell P. Marleau
Produced by:
Bigfoot Entertainment, Curiosity of Chance
Released By:
–
MPAA Rating:
–
When a stylish gay student arrives for his first day at Brickland International High School, the threats he endures from the jocks and bullies is soon balanced by his friendship with two of the school's biggest misfits in director Russell P. Marleau's loopy teen comedy. For the most part, Brickland is your average European high school – with popular kids, athletes, geeks, and fashionistas all tallying for top dog status. When Chance arrives for his first day at Brickland decked out in a top hat and carrying a cane, football punter Brad Harden promptly singles him out for torment. Thankfully Chance has the kind of quick wits needed to deflect Brad's homophobic attacks. Upon making friends with sassy Twyla and geeky Hank, Chance quickly begins to learn the ropes at Brickland. Later, an excursion to the local drag bar, a bit of amateur sleuthing, and an burgeoning alliance with athletic musician and straight boy Levi finds Chance poised to achieve legendary status at Brickland.