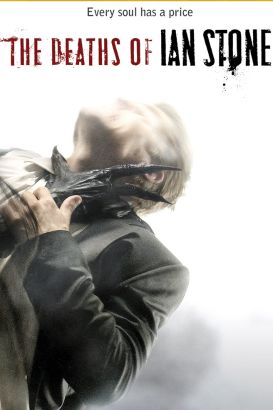 Movie:
The Deaths of Ian Stone
Director:
Dario Piana
Produced by:
Isle of Man Film, Odyssey Entertainment, Stan Winston Productions
Released By:
After Dark Films
MPAA Rating:
R
Propelled into the path of an oncoming train by a nightmarish creature that stalks the darkness, an ordinary American finds himself forced to die a new death every day until he can solve the mystery of his own life in this installment of the 2007 After Dark Horrorfest. As the speeding lights rushed toward him, Ian Stone thought he was experiencing his last moments. Having inexplicably survived the frightening incident, Ian is born into a new existence that is completely different despite the fact that he still feels strangely familiar. Soon enough, Ian is thrown into the clutches of death yet again. Upon realizing that he is being stalked by a strange supernatural presence and that he will die a new death every day until he unlocks the lingering secrets of his own life, Ian Stone attempts to thwart death long enough to uncover the hidden truth about his own identity.