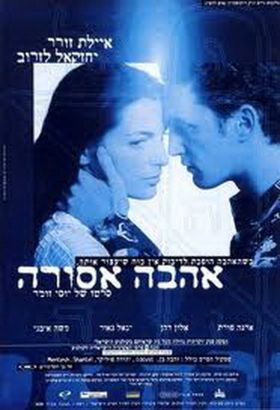 Movie:
The Dybbuk of the Holy Apple Field
Director:
Yossi Somer
Produced by:
Condor Features, Fidibus Film, Fund for the Promotion of Israeli Quality Films, Jack Dimenstein, NRW Film Fund, Reshet Broadcasting, Zodiac Intl.
Released By:
–
MPAA Rating:
–
Loosely based on a 1914 play by S. Ansky, this elaborate, ambitious, and unnerving fantasy from Israeli writer-director Yossi Somer juxtaposes a Romeo and Juliet romantic tragedy with a modernized tale of a "Dybbuk," a mischievous spirit from Yiddish folklore capable of releasing repressed desires in innocent young girls. The story focuses on the ill-fated romance between Hanan and Lea who, though promised for marriage by their families, are torn apart by the rift between their fathers' social and religious backgrounds. After attempts to win the favor of Lea's Orthodox father, Hanan joins a yeshiva and begins an intensive study of the enigmatic and complex mysticism of the Kabbalah, leading to surreal visions revealing his true spiritual link to Lea, his soulmate. Spurred by this newfound wisdom, Hanan renews his passionate pursuit of Lea… and not even death can prevent him from fulfilling his destiny. Equal parts supernatural horror, classic romance, and political allegory, this one-of-a-kind film is certain to provoke strong reactions from viewers, who will either be overwhelmed by its shocking imagery or mesmerized by its intricate, multi-layered storytelling.