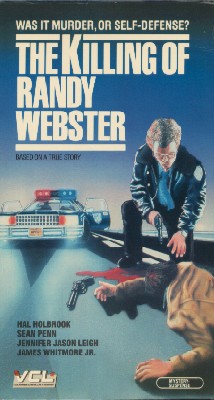 Movie:
The Killing of Randy Webster
Director:
Sam Wanamaker
Produced by:
EMI TV, Roger Gimbel Productions
Released By:
–
MPAA Rating:
–
After allegedly stealing a customized van, 17-year-old Randy Webster is chased down by the Houston police. Randy is killed in a car crash, on his body is found a weapon, supposedly the one used in the commission of the van theft. But Randy's father suspects that the "official" story of his son's death is the result of a cover-up. The elder Webster attempts to conduct his own investigation despite hostility from an hostile police department and an overcrowded judicial system. Throughout his ordeal, Webster remains convinced that his son was not a criminal, but was set up posthumously by the overzealous authorities. Based on journalist Tom Curtis' s account of a true incident, The Killing of Randy Webster was originally telecast on March 11, 1981.