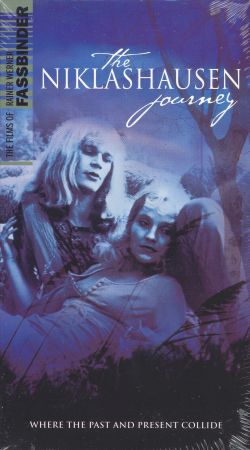 Movie:
The Niklashausen Journey
Director:
Rainer Werner Fassbinder
Produced by:
–
Released By:
–
MPAA Rating:
–
Director Rainer Werner Fassbinder uses a 15th century legend as an allegory to the political situation in late-'60s Germany in The Niklashausen Journey. Combining medieval and contemporary imagery, the story follows Hans Boehm, a shepherd who believes the Virgin Mary wants him to start a proletarian revolution. Fassbinder appears as the rebellious instigator the Black Monk. Also starring Hanna Schygulla.