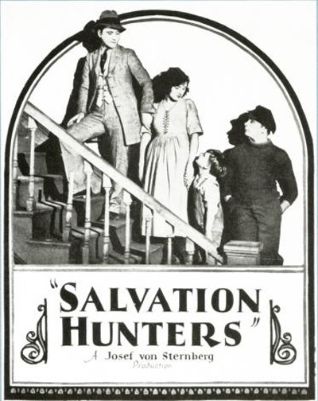 Movie:
The Salvation Hunters
Director:
Josef von Sternberg
Produced by:
Academy Pictures, United Artists
Released By:
Academy Pictures, Josef Von Sternberg
MPAA Rating:
–
This low-budget production — Josef von Sternberg's first directoral effort — earned praises from Charles Chaplin and was released by United Artists. The Salvation Hunters was a highly unusual film for its era. Its moody cinematography, symbolism, and purposely ugly backgrounds just did not exist in other films. In spite of Chaplin's high praise, however, this wasn't a film that audiences of the 1920s found appealing, and nowadays, when von Sternberg's once innovative techniques have become integrated into modern filmmaking, it seems heavy-handed. The story focuses on a boy, who is a failure and a coward, a girl, who is used to the rough life on the riverfront, and a child, whose parents have been killed by the dredge on which the girl lives. In order to "get away from the mud," the boy convinces the girl to take the child and accompany him to the city. There they meet up with the brute, who offers them shelter only because he fancies the girl. The brute takes them out to the country, where he begins to abuse the boy, who finally drops his cowardice and overcomes him in a fight. The girl, who was disgusted by the boy's weakness, is now thrilled with his valor, and they look to the future with new hope.