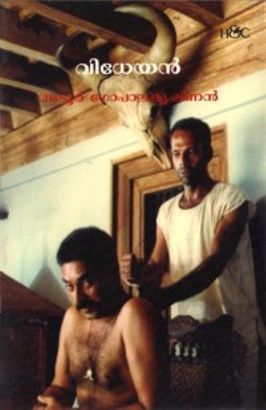 Movie:
The Servile
Director:
Adoor Gopalakrishnan
Produced by:
General Pictures, Quillon
Released By:
–
MPAA Rating:
–
This film, set in a remote traditional village in South India in the 1960's, examines the implications of servitude in relation to individuality, politics and society. Thommie, his wife beautiful wife Omana, and their small son are poor migrants in the state of Karnataka. The village in which they live is run by the cruel, power mad chief, Bhaskar Patelar. To reinforce his dominion over the town, Bhaskar picks Thommie as an example. Before the whole town, Thommie is whipped into submission. Thommie becomes an ally of Bhaskar even though he knows that the chief is manipulating him. To further subjugate Thommie, Bhaskar rapes Omana and makes her watch as he murders his own wife, Saroja. In time the chief's actions spur an uprising and he is brutally killed. Only after Bhaskar's death does Thommie begin to understand the concept of true freedom.