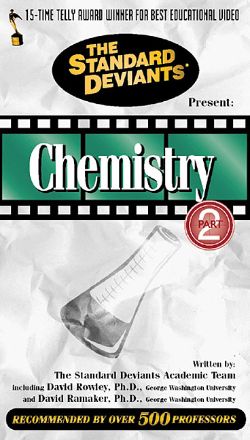 Movie:
The Standard Deviants: Chemistry, Part 2
Director:
–
Produced by:
Cerebellum Corporation
Released By:
–
MPAA Rating:
–
Part two of this lively series attempts to teach basic chemistry topics to interested viewers, ages 11 and up. Though the specific subjects addressed in this video are a bit more complicated than those presented in part one, those who fully mastered what was taught in the first video should be able to follow along with the instructors in this one without too much difficulty. The topics presented include the Octet Rule, Hess' Law, and both exothermic and endothermic reactions. Chemical bonding, electron configurations, and thermochemistry are also explained. Lively graphics and entertaining examples of how various chemical processes occur in nature keep this video moving along at a brisk pace. Viewers who are eager to be challenged will especially appreciate the material on quantum mechanics.