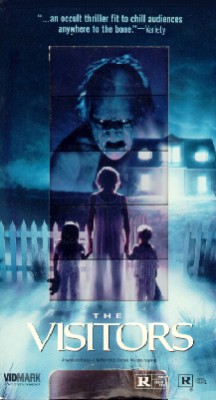 Movie:
The Visitors
Director:
Joakim "Jack" Ersgard
Produced by:
Swedish Film Production, Vidmark Entertainment
Released By:
–
MPAA Rating:
R
In this horror movie, an American advertising executive is transferred to Sweden. There he and his family find a charming country house to rent. Soon after moving in, they discover the house haunted by an evil spirit who lives in the attic. Supernatural mayhem ensues.