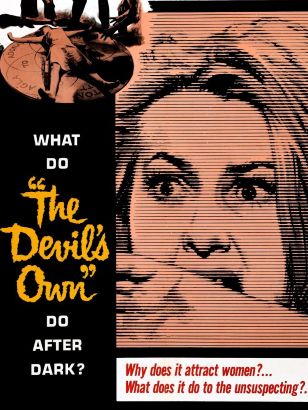 Movie:
The Witches
Director:
Cyril Frankel
Produced by:
Hammer Films, Seven Arts
Released By:
Pathé Films, Warner Brothers
MPAA Rating:
–
Star Joan Fontaine approached Britain's Hammer Films about an adaptation of a novel by Peter Curtis to which she had purchased the film rights. The story, as adapted by Quatermass creator Nigel Kneale, involves the supernatural terrors that befall the residents of a rural English town after the arrival of a new schoolteacher, who is still haunted by the brutal voodoo rites she experienced while in Africa. Plot contrivances abound as the mysterious events become increasingly lethal, and all evidence points to witchcraft — the chief practitioners of which are revealed in the film's predictable denouement. This is not prime Hammer, with Fontaine's compelling presence its sole point of interest, Kneale would fortunately show his writing chops in the coming year with the epic Quatermass and the Pit.