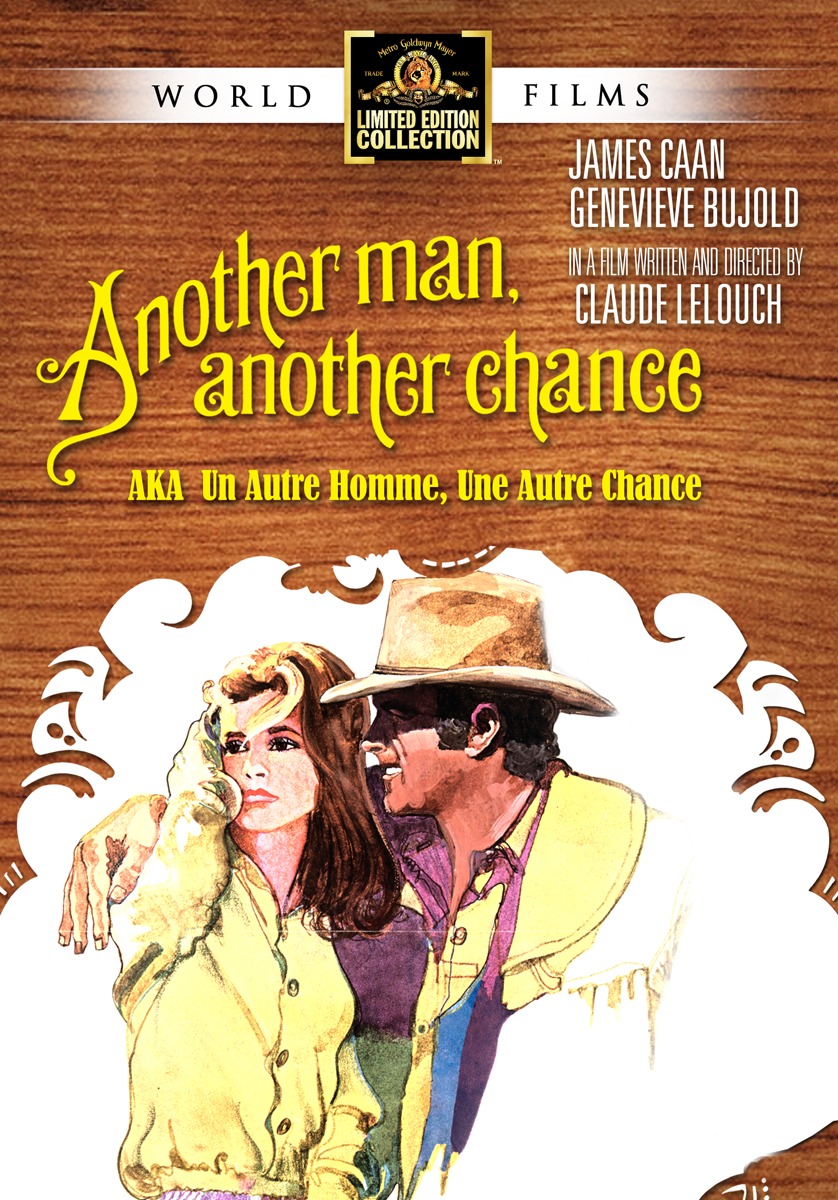 Movie:
Un Autre Homme Une Autre Chance
Director:
Claude Lelouch
Produced by:
Films 13, Films Ariane, United Artists
Released By:
–
MPAA Rating:
–
Claude Lelouch's Another Man, Another Chance is set in 1870. Fleeing from the Franco-Prussian war, Jeanne and boyfriend Francis escape to the American west. Their course does not run smooth, and soon Jeanne is left alone to care for her baby. Meanwhile, American veterinaran Jimmy, an absolute stranger to Bujold, endures his share of woes, not least of which is the rape and murder of his wife by desperadoes. Inevitably, Caan and Bujold meet and fall in love. Having already suffered the death of Huster, Jeanne tries to dissuade Jimmy from his single-minded pursuit of his wife's murderers. This character conflict determines the outcome of the film's final scenes. Another Man, Another Chance was distributed in the US by United Artists.