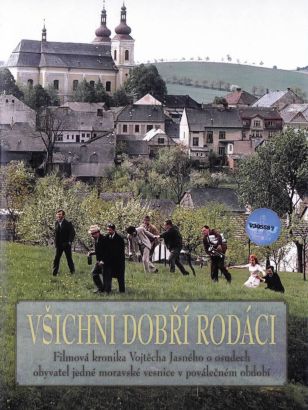 Movie:
Vsichni Dobri Rodaci
Director:
Vojtech Jasný
Produced by:
Barrandov Film Studios, Smida-Fikar
Released By:
–
MPAA Rating:
–
The comparatively unknown Czech director Vojtech Jasny managed to earn a few industry award nominations for his nostalgic 1968 film All My Good Countrymen. The film is set in a small Moravian village in the immediate postwar years. The "countrymen" of the title look forward to freedom after nearly a decade of Nazi rule. But once more, Czech freedom has been swapped in the name of diplomacy, and now the Moravians must deal with the communists. Not surprisingly, All My Good Countrymen was banned the moment that Russian tanks rolled into Prague in 1968.