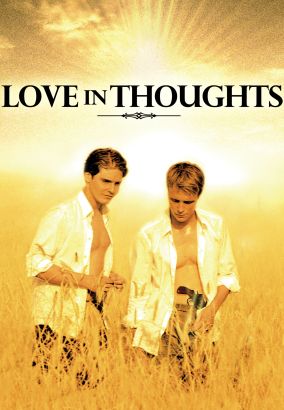 Movie:
Was Nützt die Liebe in Gedanken
Director:
Achim von Borries
Produced by:
X Filme Creative Pool
Released By:
Beta Cinema, Wolfe Video
MPAA Rating:
–
German screenwriter Achim von Borries makes his directorial feature debut with the stylish period drama Was Nützt die Liebe in Gedanken, based on original material by Annette Hess and Alexander Pfeuffer and the novel The Suicide Club by Arno Meyer Zu Kueingdorf. Bohemian Guenther and the sensual Hilde are a wealthy brother and sister who host a wild weekend of sex, poetry, and alienation in a countryside summer home. Invited are working-class Paul, hunky Hans, and shy Elli. They all take absinthe and indulge in their most romantic psychosexual urges, only to return to Berlin on Sunday completely depressed and/or suicidal. Love in Thoughts premiered at the 2004 Sundance Film Festival.