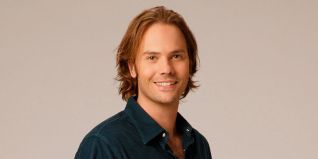 Movie:
What About Brian [TV Series]
Director:
–
Produced by:
ABC, Bad Robot Productions, Free Cheese, Touchstone Television
Released By:
–
MPAA Rating:
–
Created by J.J. Abrams and Dana Stevens, the weekly, 60-minute dramedy What About Brian covered reliable territory previously staked out in the 1969 Broadway musical Company. Set in Los Angeles, the series starred Barry Watson as Brian O'Hara, who at age 34 was the only one in his circle of friends, six in all, who was neither married nor engaged — and, of course, all of Brian's friends were anxious that he "join the club" and find the right girl. Actually, no one was more anxious for this than Brian himself, who was tired of feeling like a "seventh wheel." Brian ran a video business called Zap Monkey with Dave Greco, who had been married to wife Deena for 13 years. After having three children and pretty much wearing out each other's welcome, Dave and Deena were seriously considering experimenting with an "open" marriage, even while trying to convince Brian of the joys of matrimony. Elsewhere, Brian's best friend, Adam, had just become engaged to "perfect in every way" pediatric surgeon Marjorie — good news for Adam, but bad for Brian, who hadn't yet gotten over his own adoration of Marjorie. Finally, there was Brian's older sister, Nic, recently wed to much-younger hunk Angelo, and desperate to have children before her biological clock ceased ticking. What About Brian inaugurated its ABC network run on April 16, 2006.