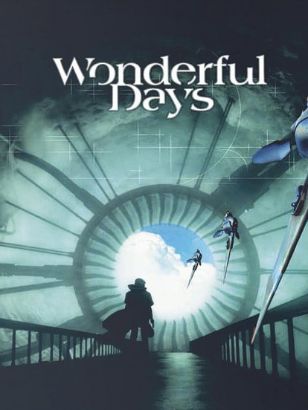 Movie:
Wonderful Days
Director:
Kim Mun-saeng / Sunmin Park
Produced by:
Contents Agency, Korea Culture, Masquerade Films, Maxmedia, Samsung Venture Investment, Tin House
Released By:
Aura, Samsung Venture Investments
MPAA Rating:
–
South Korean filmmaker Kim Mun-saeng directs the animated feature Wonderful Days. In the year 2142, the Earth's ecosystem has finally given over to overbearing levels of pollution. The popular masses live in a dark and dingy world under perpetually grey skies while a select few live in a beautiful city called Ecoban. The city's elite enjoy relative comfort in a environment that is fueled by carbon pollution and generates even more waste matter. When Ecoban security officer Jay discovers her leaders plotting an evil scheme, she begins to doubt her place in it. Meanwhile, her childhood friend Shua is leading a secret rebellion of the masses. He is helped by Dr. Noah, a scientist who originally designed the city. They plan a major attack on Ecoban's power grid, the Delos System. Wonderful Days was shown at the 2003 Cannes Film Festival and the 2004 Sundance Film Festival.