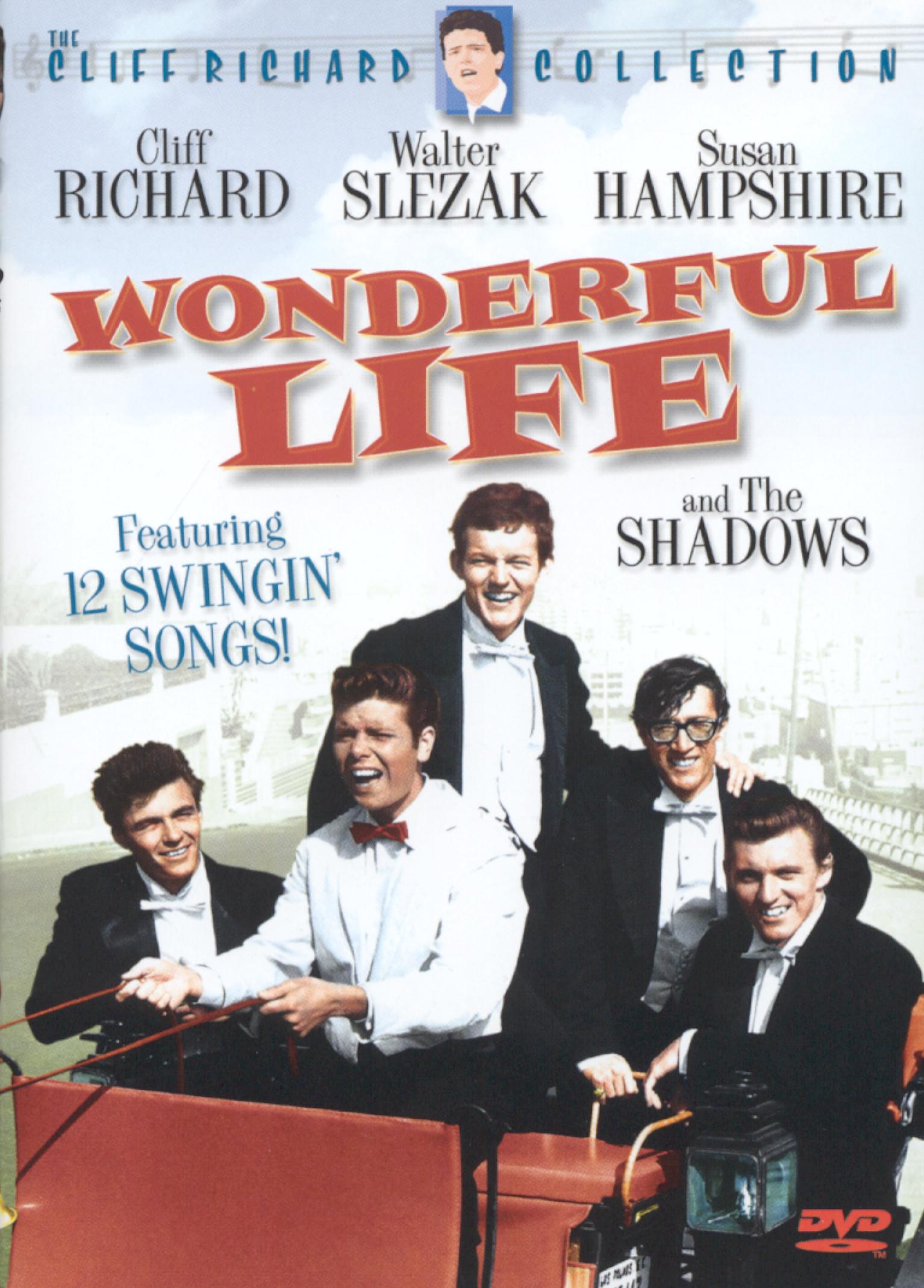 Movie:
Wonderful Life
Director:
Sidney J. Furie
Produced by:
Elstree, Ivy Films, Universal
Released By:
Pathé Films, Warner Brothers
MPAA Rating:
–
Set in the Canary Islands, this musical tale stars '60s British sensation Cliff Richard as a merchant sailor named Johnny. Stranded, Johnny and his fellow sailors run across a film-production crew under the direction of Lloyd Davis. Falling for leading actress Jenny, Johhny and his pals sympathize with her dissatisfaction in Slezak's production. They proceed to use the equipment, cast, and crew to shoot a musical version of the picture without Davis '– or Jenny's — knowledge. By the time both versions are completed, numerous pictures and movie stars have been satirized. Peter Myers and Ronald Cass contributed the screenplay, original story, music and lyrics with additional music and lyrics provided by Richard and the Shadows.