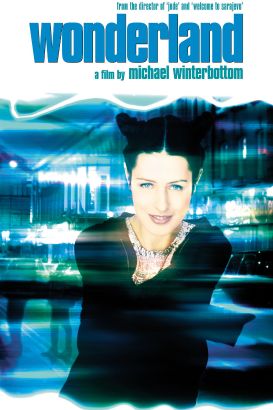 Movie:
Wonderland
Director:
Michael Winterbottom
Produced by:
BBC, Kismet Film Company, Polygram, Revolution Studios
Released By:
Universal, USA Films
MPAA Rating:
R
The members of a British working-class family see their lives starting to come apart as the Nation prepares to celebrate Guy Fawkes Day in Michael Winterbottom's drama Wonderland. Eileen and Bill are a married couple with four grown children. Bill has lost his job and is drifting through life, unsure of what to do. He's also having sexual problems with Eileen, who is being driven insane by their noisy neighbors. Neither Bill nor Eileen have seen their son Darren for a long time, and his birthday is a heartbreaking experience for them. Bill and Eileen also have three daughters, Nadia, Debbie and Molly. Nadia works in a cafe and has trouble meeting men, she's signed up with a dating agency, but has yet to meet anyone she likes. Debbie is suddenly a single mother after separating from her drunken lout of a husband. Debbie drowns her sorrows in a series of meaningless one-night-stands, while her husband flies into uncontrollable rages and their son is left with no one to turn to on either side. And while Molly's story seems happy on the surface — she's soon to give birth to her first child and her husband has done well in kitchen sales — she's suddenly thrown into instability when she finds her husband has quit his job, without telling her, to follow his dream of becoming a chef. Wonderland received enthusiastic reviews for its ensemble cast when shown at the 1999 Cannes Film Festival.